Tour de Timor 2011
Tour de Timor 2011 photo highlights. Photo by UNMIT/ Martine Perret.
In Timor-Leste, UN cyclists join contest to promote peace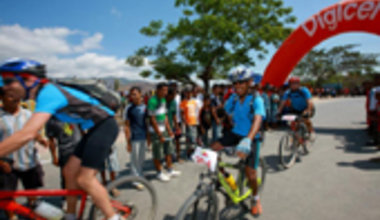 Dili, 11 September 2011
- one of the world's most gruelling bicycle races started today from the capital of Timor-Leste, bringing together 450 participants, including 15 United Nations staff, who are taking on a six-day, 500-kilometre-long challenge across the country's unforgiving terrain.